8 – 10 September 2019 Ambassador of Belarus to the United Kingdom S.Aleinik paid a working visit to Cardiff (Wales).
During the visit, the Ambassador held meetings with the First Minister of Wales, Mark Drackeford, Lord Mayor of Cardiff Daniel De'Ath, Deputy Minister of Economy and Transport Lee Waters. The sides comprehensively discussed the bilateral agenda, including possible areas of cooperation for the development of interregional trade and economic cooperation, agro-industrial complex and cooperation in the field of green technologies and environmentally friendly public transport.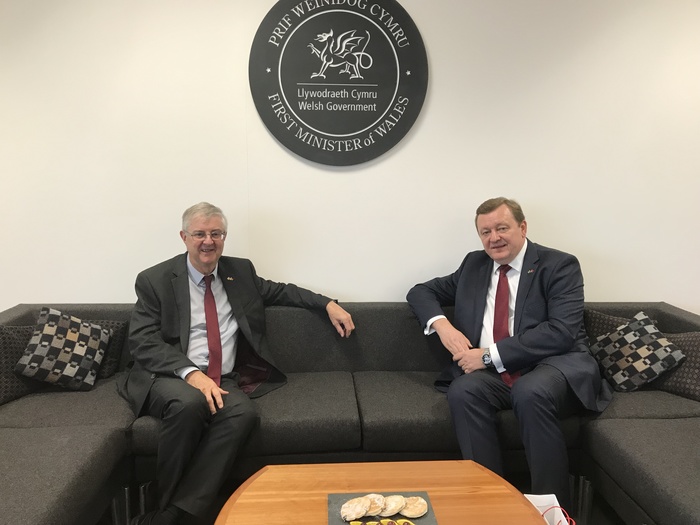 During the meeting with the management of the Mid Wales Chambers of Commerce, the sides discussed a wide range of trade, economic and investment issues, including in the field of information technologies.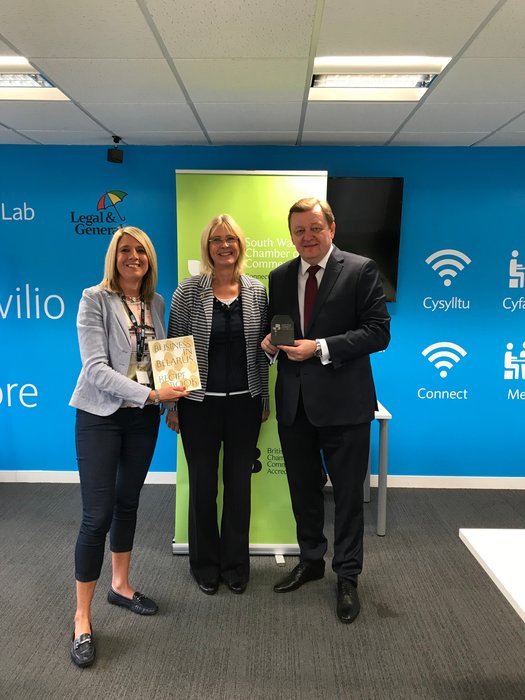 The Cardiff University School of Arts and Design was presented with the fabrics of Kamvol OJSC for the students to make a model collection.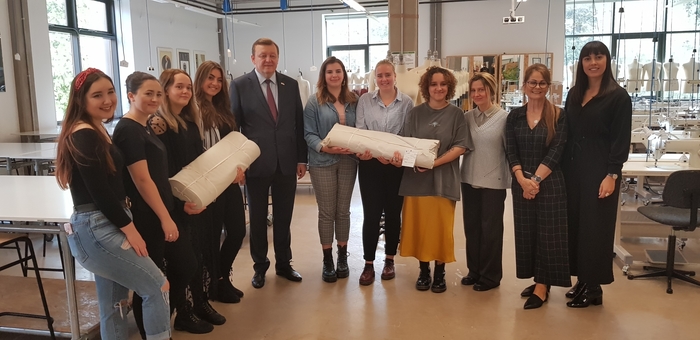 S.Aleinik visited the commercial companies – Concrete Canvas, Laser Wire Solutions, UK Glass Eel – that are interested in developing close cooperation with Belarusian partners.