On June 20, 2014 The Queen's Awards for Enterprise: Innovation 2014 was officially received by the team of British-Belarusian company ˮPermavent", which is one of the leading suppliers of roofing and other building materials in the region of Dorset (UK). Permavent has won this prestigious award for unique and patented roofing system which allows any type of slate tiles to be installed at very low roof pitches, as well as considerably improves the overall performance of this ecological roof covering.
Official ceremony took place in the company's office in Weymouth. The Award was presented by Lord Lieutenant for Dorset Mr Angus Campbell to Director of Permavent Mr Timofei Yeremeyev and Mr Stephen Makin. Representatives of local authorities, Mayor of Weymouth and Portland Borough Council Kate Wheller, as well as counsellor of the Embassy of Belarus in the UK Vitali Shumski participated in this event. Wide range of issues relating to further development of trade, economic and investment cooperation between Belarusian and British companies, supplying Belarusian building materials to the UK market was discussed with Permavent's management and officials.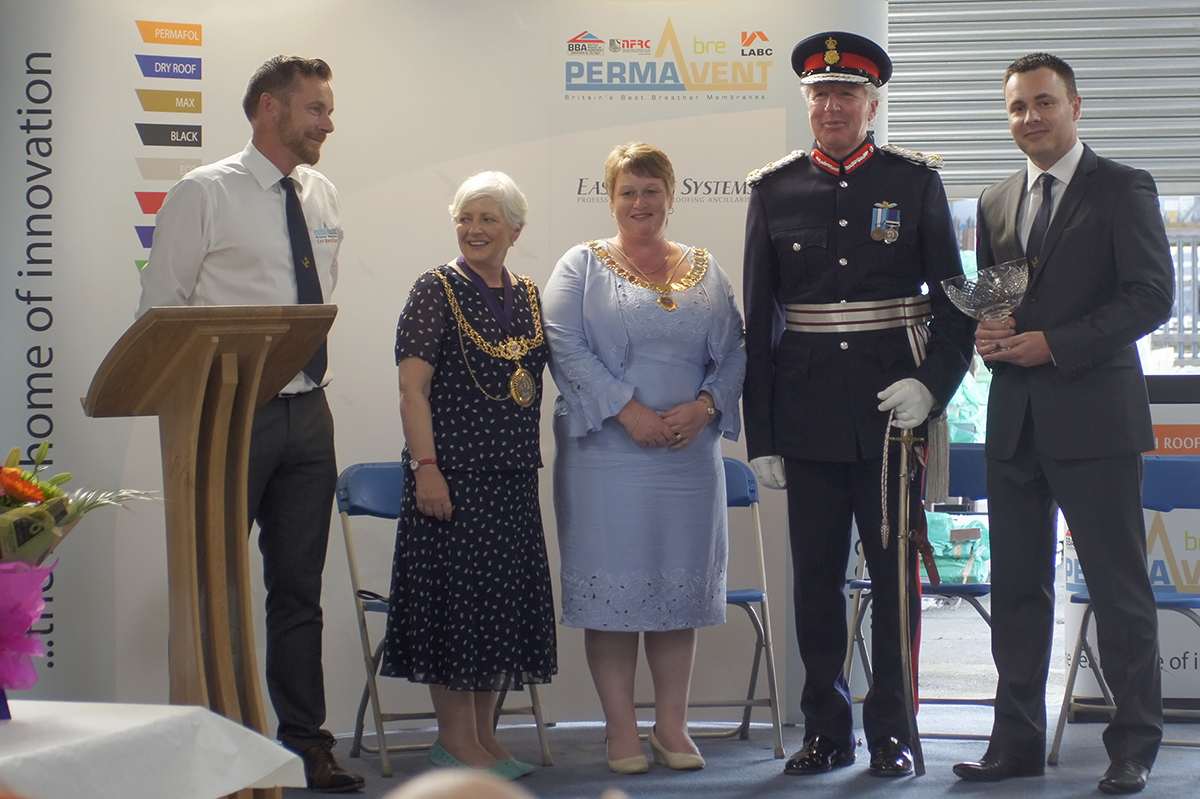 The Queen's Awards for Enterprise were established in 1965 and are the most prestigious business awards in the UK that recognises organizations who excel in the sectors of innovation, international trade or sustainable development. The corporate awards recognise outstanding achievements in these three categories. The winners are announced each year on Her Majesty The Queen's birthday.