Ambassador of the Republic of Belarus to the United Kingdom Sergey Aleinik, accredited to the Sovereign Order of Malta concurrently, participated in the events of the Order held on 10 January 2020 in Rome, and held a number of meetings with its leadership.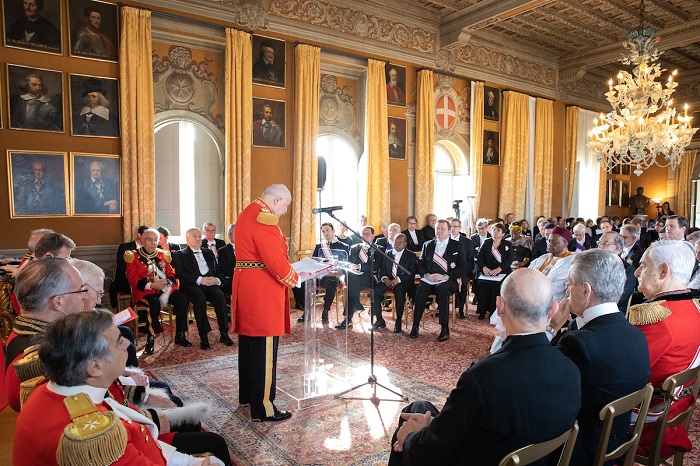 Mr. Aleinik was invited to the audience of Grand Master Fra Giacomo Dalla Torre del Tempio di Sanguinetto for the diplomatic corps traditionally organised at the beginning of the year at the Order's Headquarter.
Ambassador of Belarus and Grand Master had a brief conversation on the margins of this event.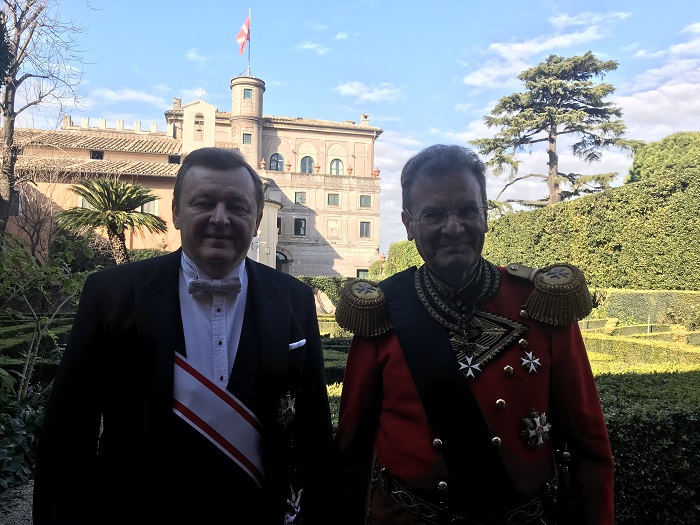 Ambassador Aleynik also had a friendly talk with the Grand Chancellor of the Order Albrecht Freiherr von Boeselager. They discussed the status of bilateral relations and expressed mutual interest in deepening humanitarian cooperation between the Order and Belarus.