Ambassador of the Republic of Belarus to the United Kingdom Sergey Aleinik, accredited to the Holy See concurrently, paid a visit to the Vatican.
On January 9, 2020, Ambassador Aleinik took part in the annual New Year's audience of Pope Francis with the diplomatic corps accredited to the Holy See. On the margins of the event, Mr. S. Aleinik had a brief conversation with the Pontiff and conveyed to him congratulations on Christmas and New Year holidays from the leadership of Belarus.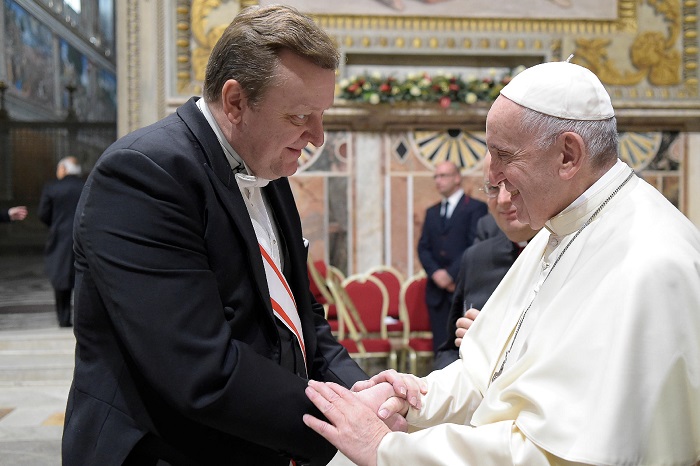 During the visit, Ambassador of Belarus also met with the Vatican Secretary of State Cardinal P.Parolin. The interlocutors discussed topical issues of bilateral agenda, positively assessed interaction in international organizations, and exchanged views on the situation in the region.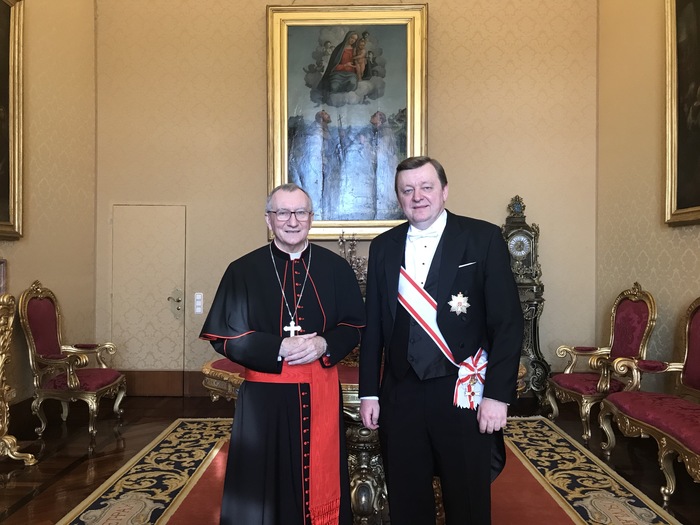 Ambassador Aleinik also held a number of meetings with other official representatives of the Vatican.