On December 16, 2019 the Embassy of Belarus in London organised a presentation of the book "Poetic Treasure from Belarus. Celebration of the life and work of Vera Rich", a collection of poems by the classics of Belarusian literature Janka Kupala, Jakub Kolas and Maksim Bahdanovich.
Bilingual edition of this kind was published in the United Kingdom for the first time. The book based on translations made by V.Rich (1936-2009), well-known British translator of Belarussian and Ukrainian poetry. The European Bank for Reconstruction and Development provided financial support to publication.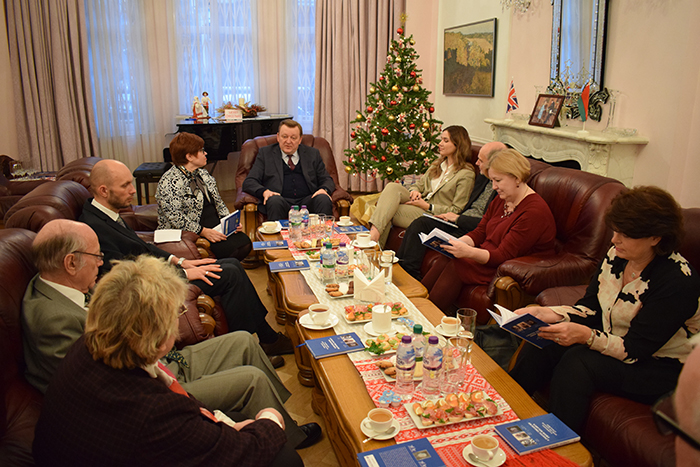 Ambassador of Belarus Sergei Aleinik thanked all partners whose joint work made this unique publication happened. His special gratitude was extended to Jim Dingley, researcher of the Belarusian literature, Revd David Perry, editor of the book and Arnold McMillan, professor of the University of London as well as Viachaslau Ragoisha, professor of the Belarussian State University.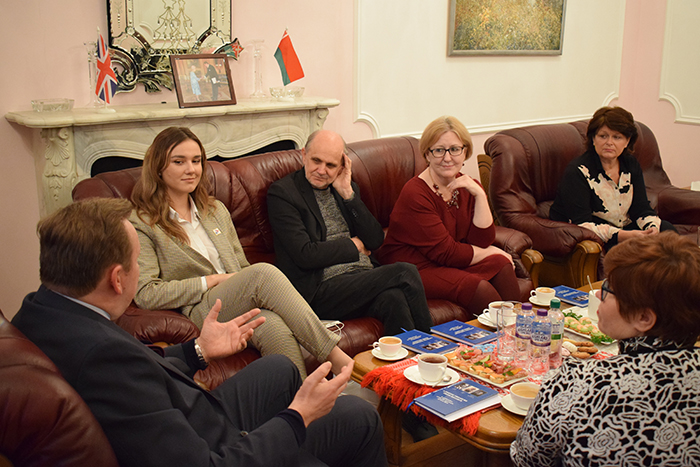 Representatives of the Publishing house "Hertfordshire press" and the Eurasian creative guilds, as well as close friends and relatives of the translator also took part in the event.
Participants of the meeting recited poems of the Belarusian classics in English and Belarusian languages and discussed perspectives for strengthening intercultural dialogue between the two countries and promotion of the Belarusian cultural heritage in the United Kingdom.